北辰神桜流流祖 篠田桜峰宗家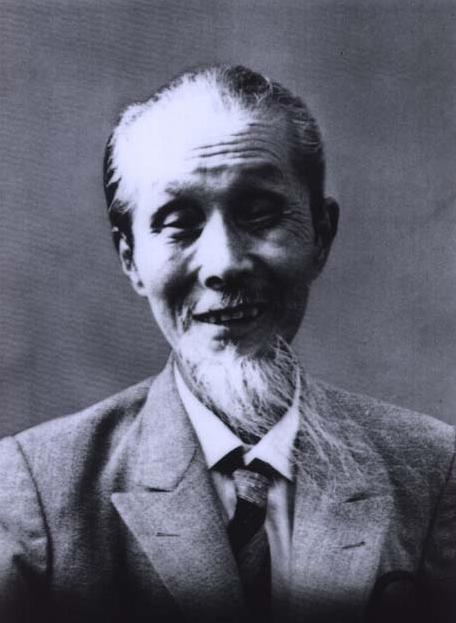 The Soke and Founder of Hokushin Shinoh Ryu, Shinoda OhHo Masatsune (1887-1976) studied swordsmanship with Hokushin Itto Ryu Kenjutsu and was a direct student of Soke Ono Nao Uemon. He remained with that school until the mid Meiji Era, where he received a Menkyo Kaiden, signifying mastery of all techniques.
A Menkyo Kaiden is a certificate issued to a student when the master believes he has taught his student everything he knows, conferring upon him full mastership of the art form. It is only at this point, that it becomes acceptable for a swordsman to study a different style from another master, any earlier would be considered disloyal.
Shinoda OhHo Masatsune then learned and mastered Shinto Ryu Kenjutsu under Soke Hibino Fu (1750) and also attained a Menkyo Kaiden in that style. He was granted permission by both Grand Masters to establish his own "Ryu", which he did by combining what he had learned from both schools' techniques.
In 1924, the 13th year of Emperor Taisho, Shinoda OhHo Masatsune founded Hokushin Shinoh Ryu Iai-Do in Kagoshima. In 1937, he also built and established a school in Nagoya, near to Tokugawa Castle. Shinoda named his school Hokushin Shinoh Ryu as a tribute to both of his teachers. Hokushin is from Hokushin Itto Ryu Kenjutsu, Shinoh uses the character Shin from Shinto Ryu Kenjutsu and the character Oh is from his own art-name OhHo.
Present Grand Master second generation inheritor 木村壁峰正和 北辰神桜流兵法 二代継承者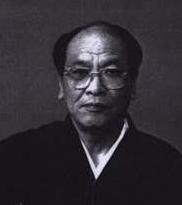 Kimura Hekiho Masakazu is the current head of Hokushin Shinoh Ryu Honbu Iai-Do and Kenjutsu. He holds the rank of Sei-Shihan 9th Dan (Menkyo-kaiden) and became the Grand Master of Iai-Do, Hokushin Shinoh Ryu So-Honbu in 1976, when Soke Shinoda Ohho Masatsune passed away. Grand Master Kimura Hekiho holds the rank of Kyo-Shi 8th Dan with Zenkoku Iai-Do Renmei (The National Iai-Do Federation of Japan) . He is also a member of the Supreme Council of Hokushin Shinoh Ryu Iai-Do Ohgokai.
Born in Nagoya on November 29, 1926 Kimura Hekiho Masakazu grew up in a family steeped in samurai tradition and with a long history associated with Nagoya Castle. His Great Great Grandfather was a retainer to the Daimyo and it was from this Lord that his family received the name Kimura. Kimura was thirty years old when he first met Soke Shinoda Ohho Masatsune and he was already an accomplished swordsman, having studied Yagyu Shinkage Ryu under Master Kazimima, a senior instructor from that school of swordsmanship. It was 1957 and Soke Shinoda had just rebuilt his new dojo in Nagoya when Kimura Hekiho Masakazu joined and consequently became his first student in the new dojo. Soke Shinoda never forgot this fact and bestowed on Kimura the honour of teaching all new students.
GoHo Wonho Chong, Ohgo-Kai Director 桜豪会会長豪峰
Present Master; Third Generation inheritor of Hokushin Shinoh Ryu Heiho Iaido and representative of  Grand Master Kimura Hekiho Masakazu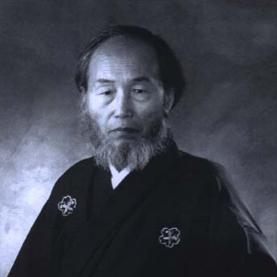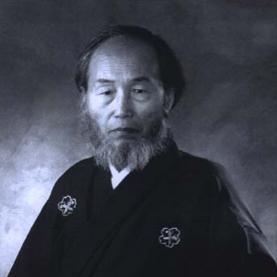 Suseki Shihan GoHo Wonho Chong 8th Dan is officialy the Kaicho of Hokushin Shinoh Ryu Ohgokai. He is a direct student of Grand Master Kimura HekiHo  of Hokushin Shinoh Ryu Heiho Honbu, Nagoya Japan and he also has a Dan qualification in Hokushin Itto Ryu Kenjutsu. In 1986, he received a Sandan qualification from the Zenkoku Iai-Do Renmei (The National Iai-Do Federation of Japan).
He has established branch dojos in Australia, New Zealand and South Korea, and is committed to the promotion of Hokushin Shinoh Ryu Iai-Do in other parts of the world.
A major high point of his life has been as organiser of a 1988 event "The Grand Masters" commemorating Australia's 200th Anniversary, which was endorsed by Australian Bicetennial Authority.
For over twenty-nine years Shihan GoHo Wonho Chong and his family have worked tirelessly to promote and teach Hokushin Shinoh Ryu Iai-Do. The students of Hokushin Shinoh Ryu Ohgokai appreciate the time Shihan has put into teaching them Iai-Do and are proud to have him as their teacher.